Founders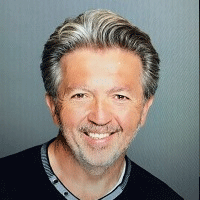 Founder and Chairman
Dr. Zarik Boghossian
Dr. Zarik Boghossian is a passionate and accomplished technology entrepreneur and serial innovator with over 35 years of experience designing and developing advanced technologies and innovative solutions, including aerospace systems.
Zarik was responsible for the development of the mission-critical Electric Power System Flight Software for the International Space Station (ISS) for NASA. This system was successfully launched by NASA, and has successfully been orbiting the earth for the past decade.
As the founder and now chairman of AUGmentecture, a company Zarik founded in 2014, Zarik tried to address the communication and collaboration issues for architects, designers, and engineers, in the AEC and MEP industries, by inventing an innovative solution in AR, as another value add for promoting the ever increasing use of Building Information Modeling (BIM) standards.
As a Professor at Pepperdine University in California and a public speaker, Zarik has been teaching and mentoring MBA and undergraduate Business School students in Entrepreneurship, International Management, Venture Initiation, and Operations courses.
Zarik holds a B.S. in Computer Science from the University of North Texas, a MBA from Pepperdine University in Business Management, and a Doctorate with Highest Honors from Pepperdine University specializing in Organizational Development and Leadership. Zarik's thesis is published, and is titled, "An Investigation Into The Critical Success Factors of Software Development Process, Time, and Quality."
Zarik lives Life unconditionally, and treats people as human beings and achieves loyalty, respect, and results.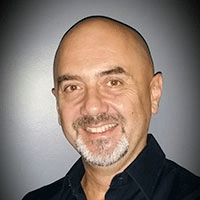 Founder & COO
Alen Malekian, AIA, NCARB
Alen Malekian, an Architect, entrepreneur and founder of Malekian and Associates, has been successfully providing design and production services throughout California since 1997.
Alen has earned a Bachelor's of Architecture and minor in Business and Administration degree in 1992. As a licensed Architect in State of California and found of Malekian and Associates, has over thirty years of architectural design experience has allowed him to be involved with thousands of projects vaulting well over Billion dollars.
Founder and COO of AUGmentecture, a company Alen Malekian founded in 2014 and currently involved, is an augmented reality platform designed for architecture and engineering industry. The ability of utilizing technology of BIM and transforming to augmented reality was the basis of developing AUGmentecture. AUGmentecture's augmented reality solution is a powerful and easy-to-use visualization tool that fits perfectly into the architectural design and construction workflow and creates significant time and cost benefits for the industry
Alens' ability of providing meticulous attention to design and detail as well as innovative approach to his projects has been the key to his success. His pioneering approach to solving problems in the design industry is what led him to AUGmentecture.
Want to get in touch? Write us an email. We would love to hear from you.